Project
TMX Market Centre
Toronto, ON
TMX Market Centre is carving space in the core of Toronto's Financial District; the heart of Canada's Capital Markets.
This new construction exceeds 8000 square feet and feature a modern, versatile, event space for conference rental, meeting room bookings, team-building events, or corporate events.
TMX Market Centre's downtown event venue accommodates anywhere from 15 to 400 people. Each space comes equipped with versatile AV technology and lighting that work seamlessly to bring your brand's unique vision to life while providing guests with an unforgettable experience.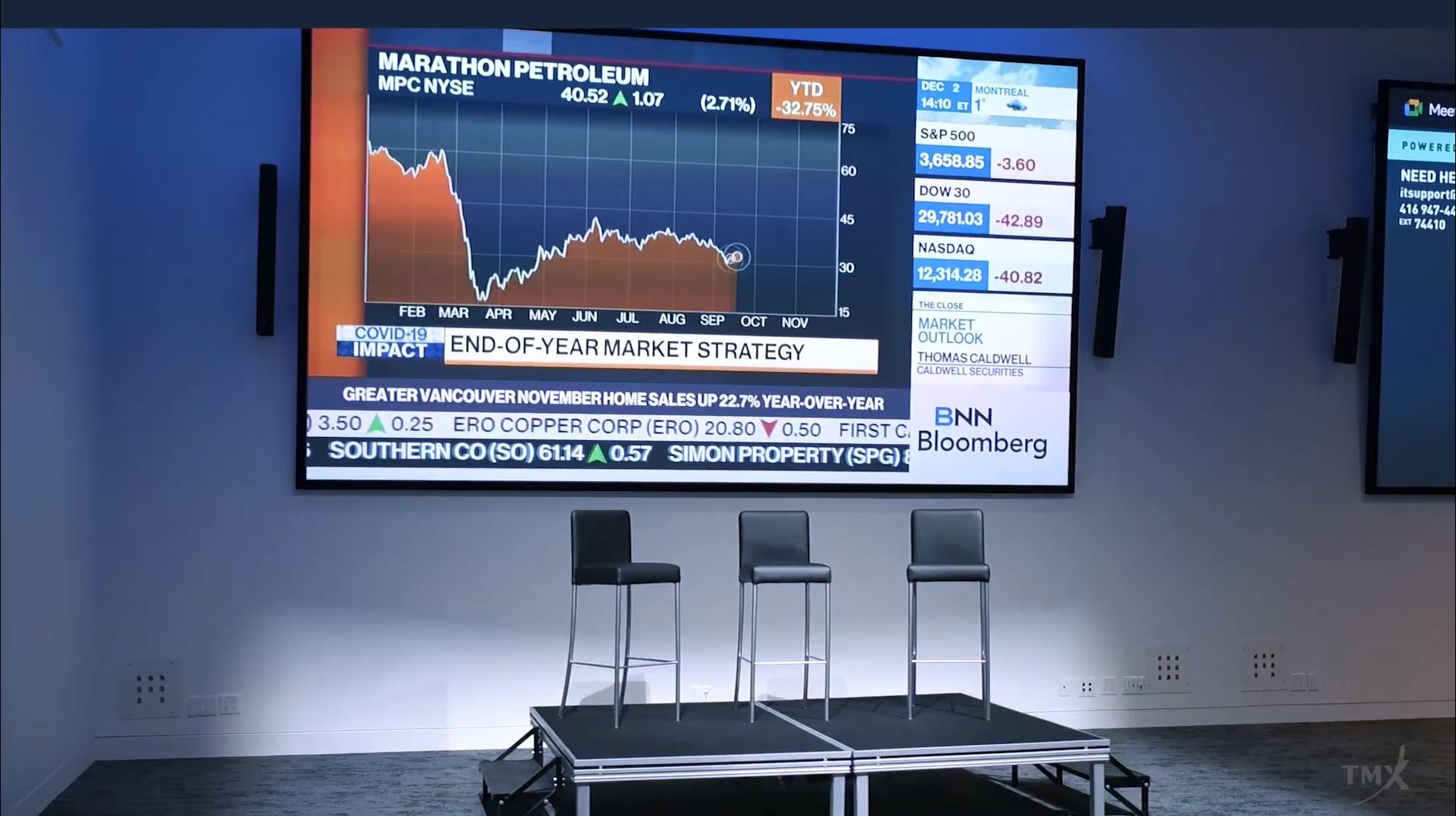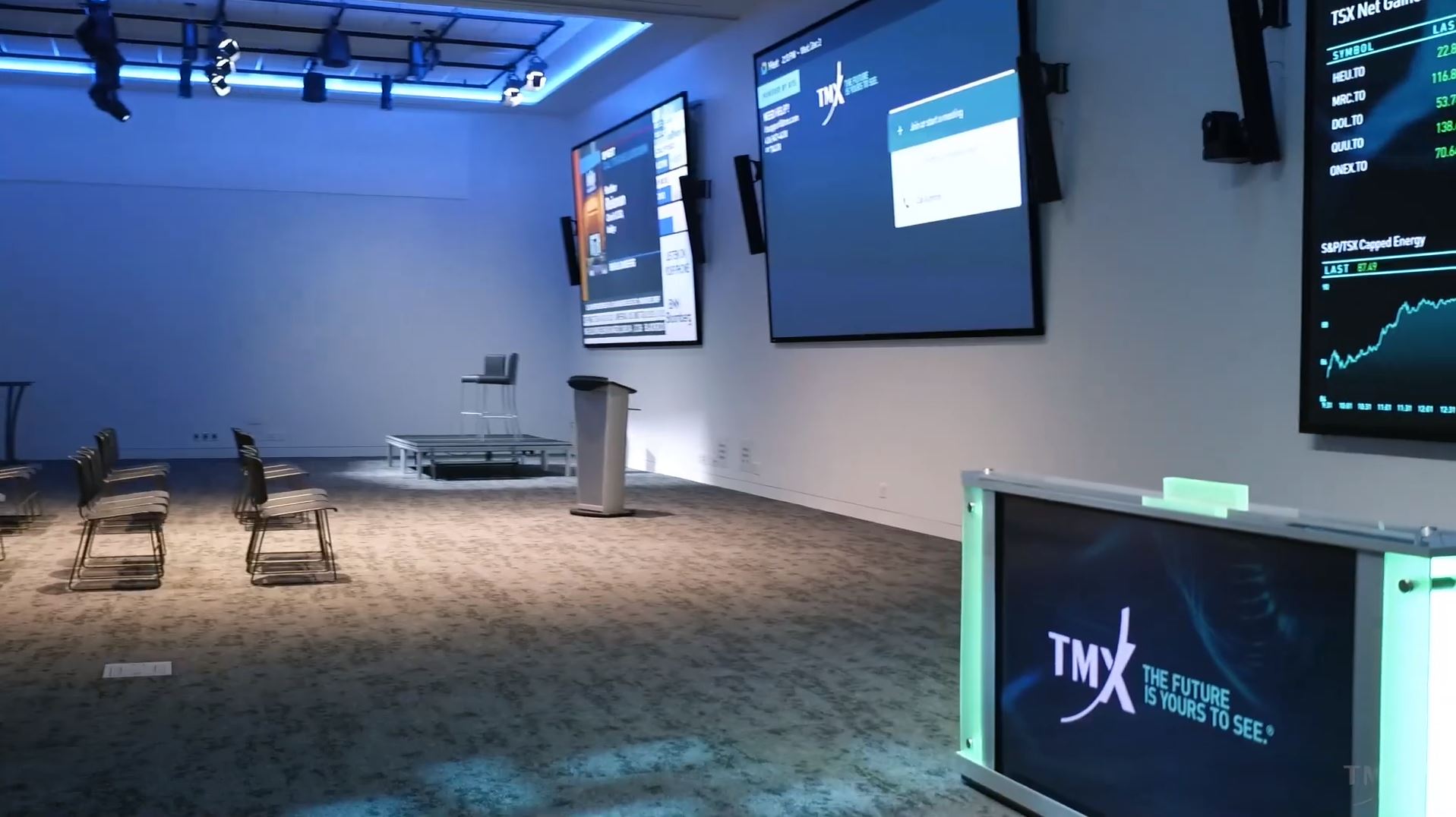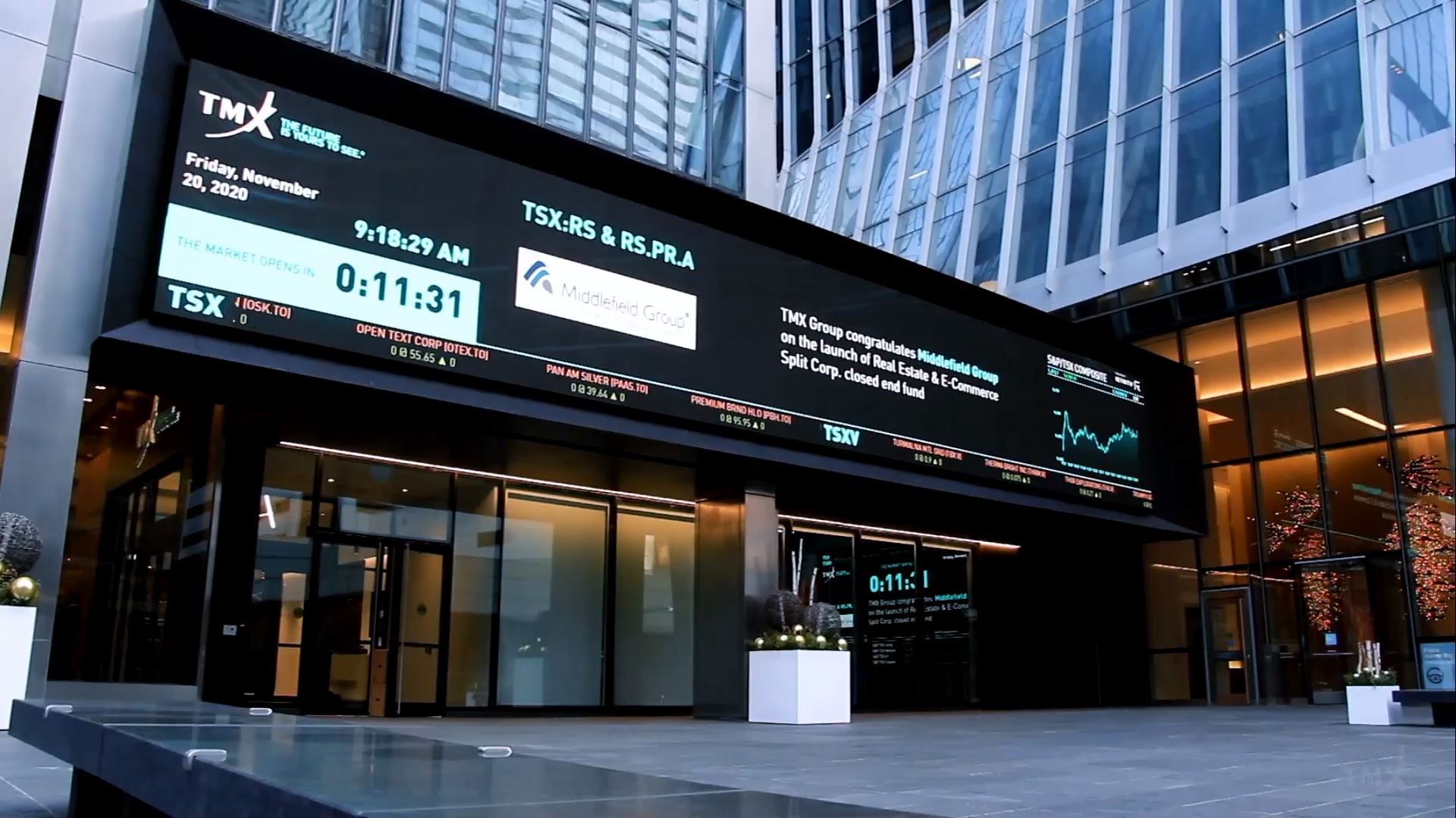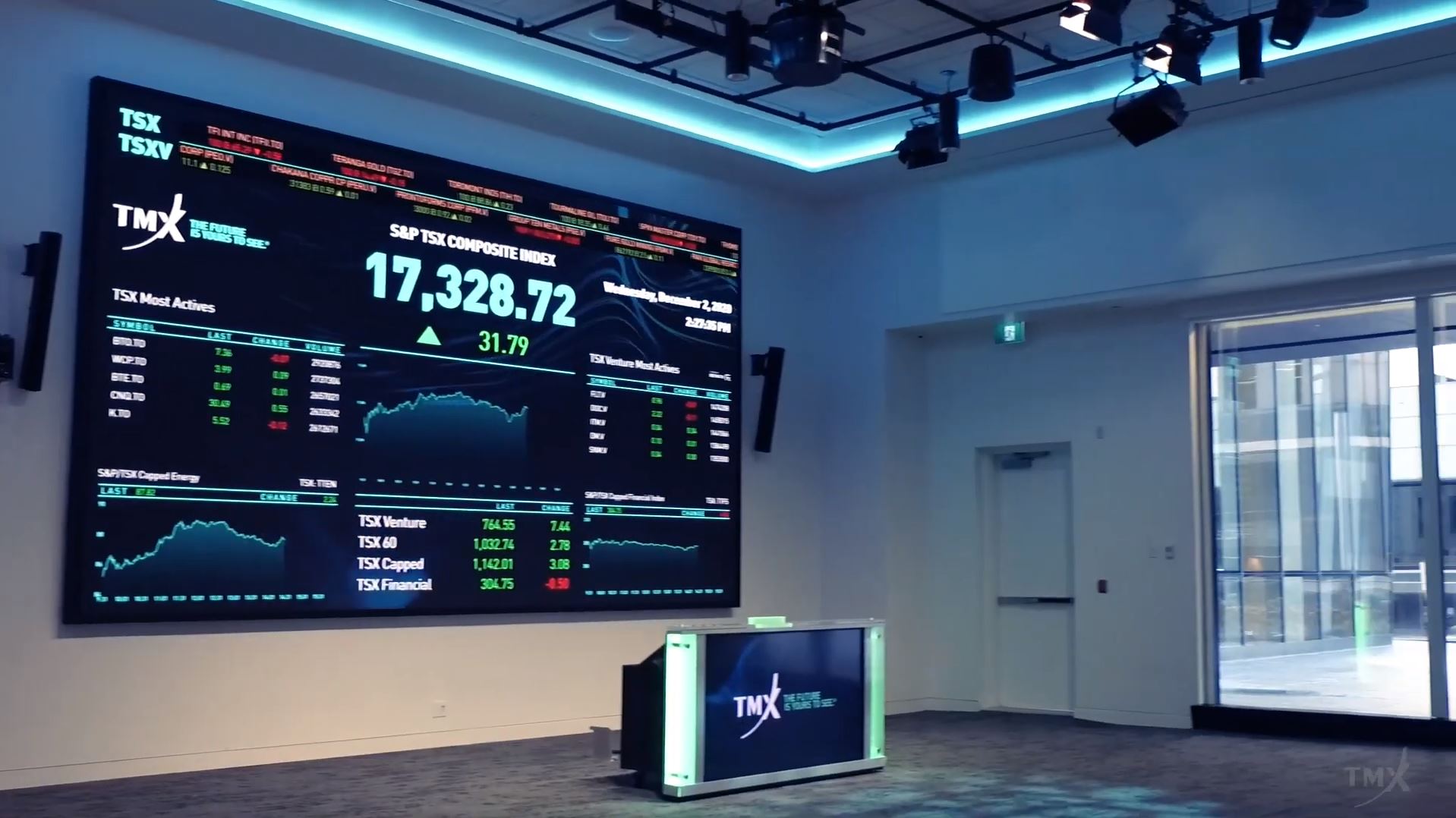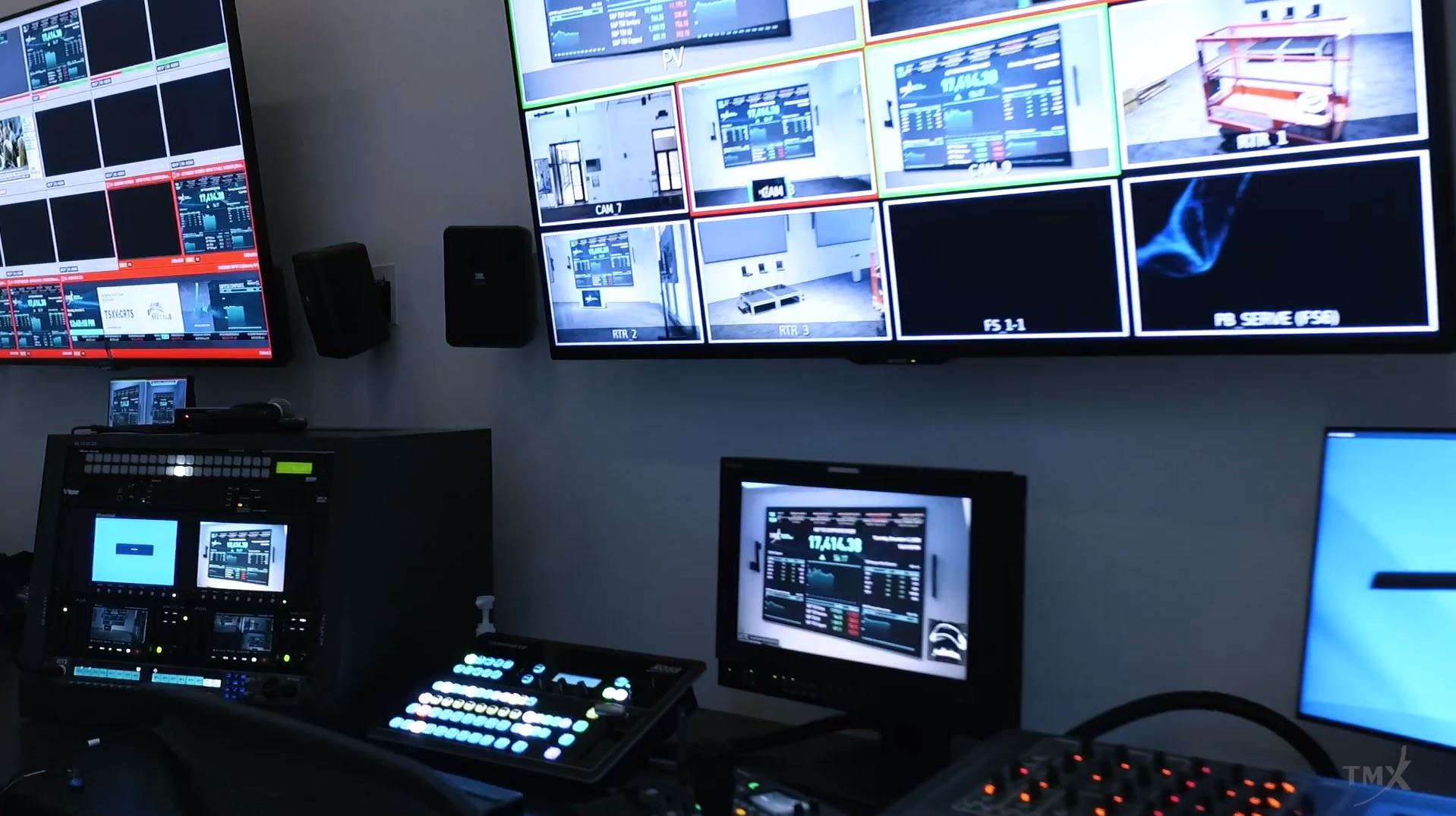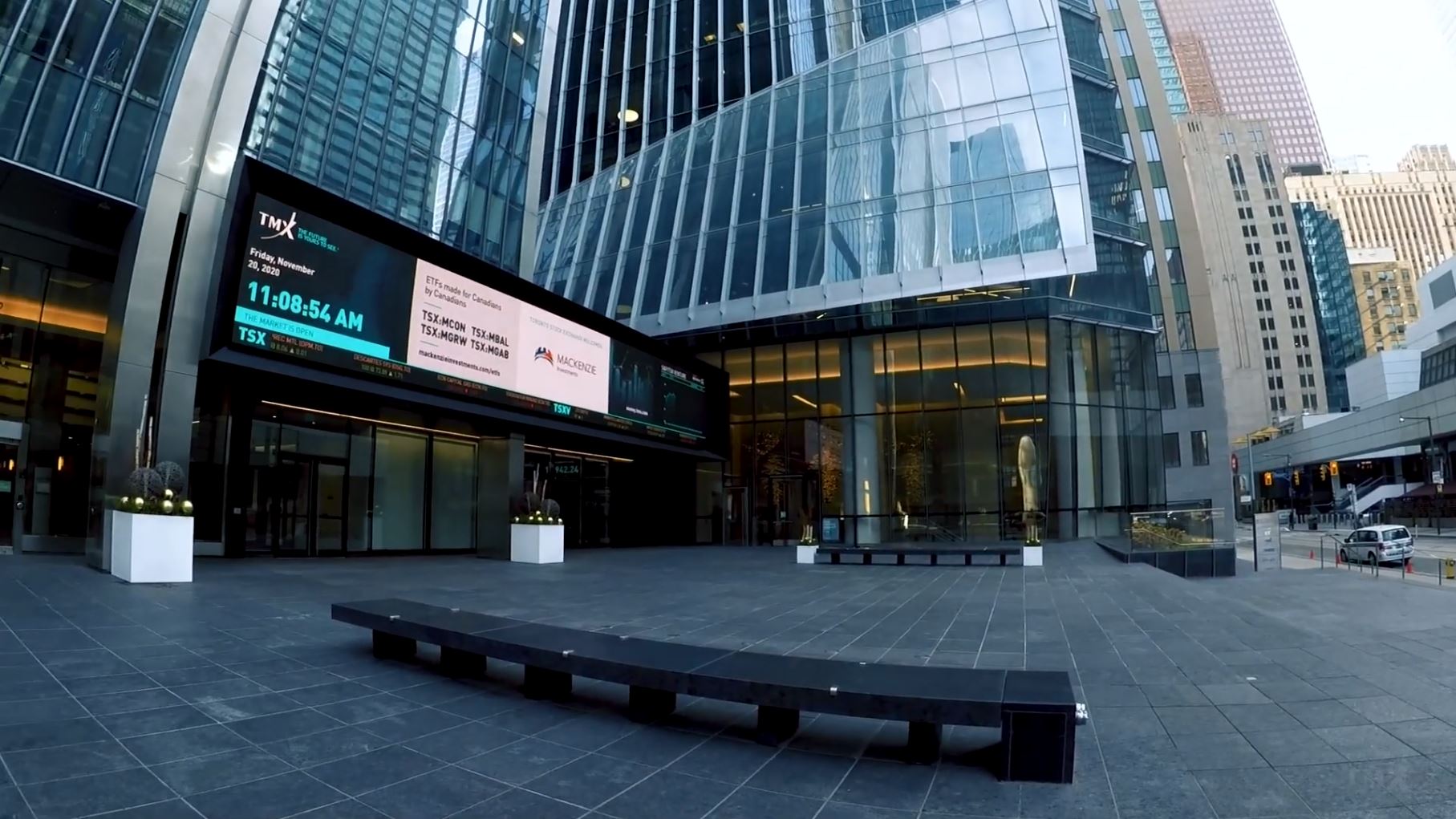 Applied Electronics Constructs Massive Outdoor LED Video Wall at TMX Market Centre.
Video courtesy of TMX Group.
As guests arrive on site, they are greeted by a massive outdoor LED video wall, composed of a 3x30 array of 90 Absen XD Plus Series 6mm outdoor front service, waterproof, ultra high brightness LED panels. The vivid outdoor digital signage is undeniably captivating, and is activated by a Crestron DigitalMedia receiver with internal scaler.
Inside, TMX Market Centre's largest room accommodates as many as 320 guests and is a perfect reception venue for investor meetings, product launches, conferences, fundraisers, and seated banquets.
The space boasts a large 10x10 array of 100 Absen A27 Plus Series 27.5" 1.5mm indoor front service 4K/FHD LED panel video wall.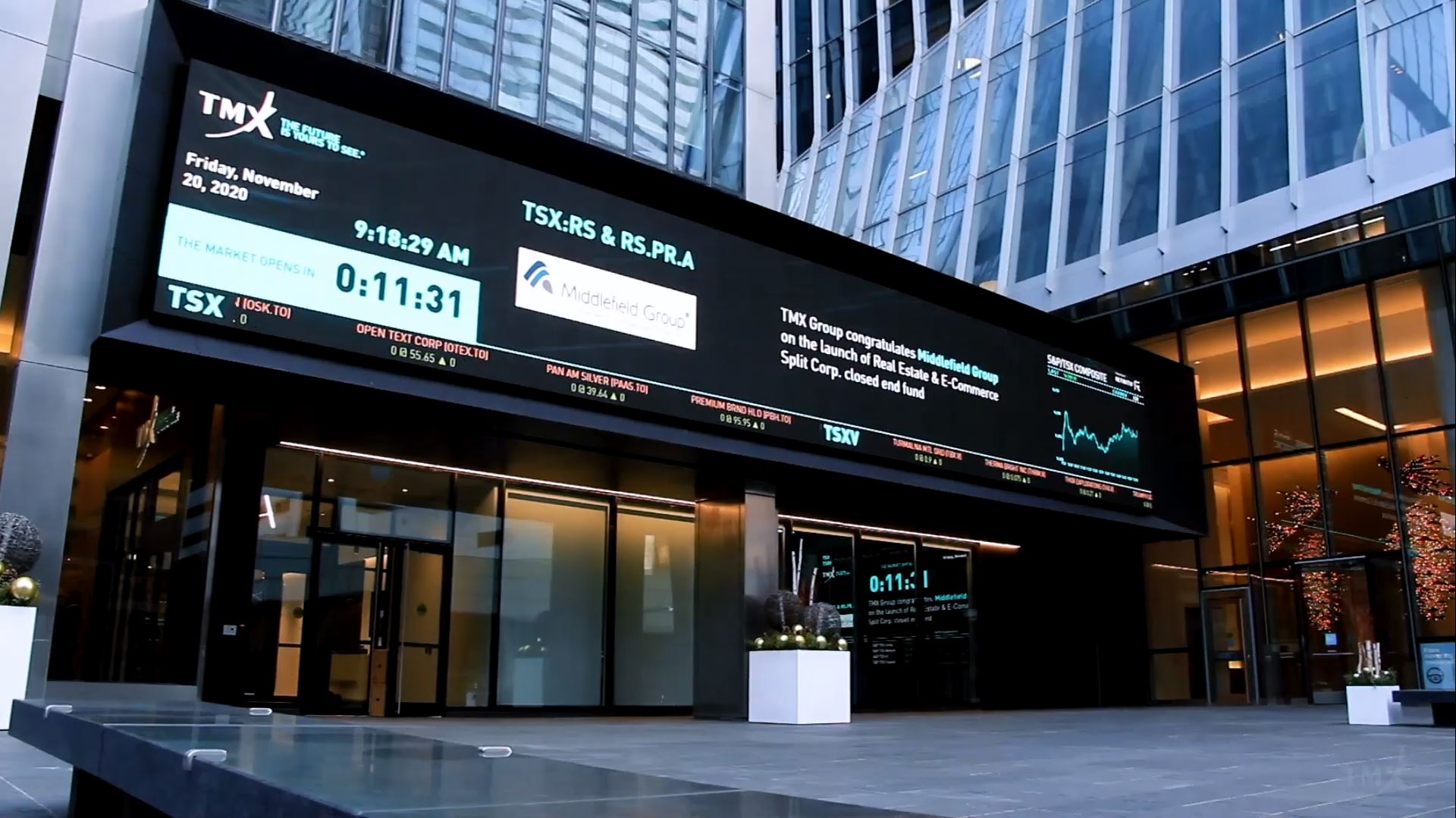 Designed for Corporate Events
Designed for corporate functions, the event space is also equipped with a Barco ClickShare wireless presentation system and a Sharp 55" display monitor for the presenter, Shure and JBL sound system, all automated by a Crestron DigitalMedia 8G+ control system.
The entry point to the new TMX Market Centre is a multi-functional space perfect for registration, product displays, activations, pre-event cocktails and much more. It greets guests with a 5x5 array of 25 Absen A27 Plus Series 27.5" 1.5mm indoor front service 4K/FHD LED panel video wall, complimented by two Sharp 85" 4K display monitors, JBL ceiling speakers, Shure amplifiers, and controlled by Crestron DigitalMedia control system activated from a Crestron 7" touch panel.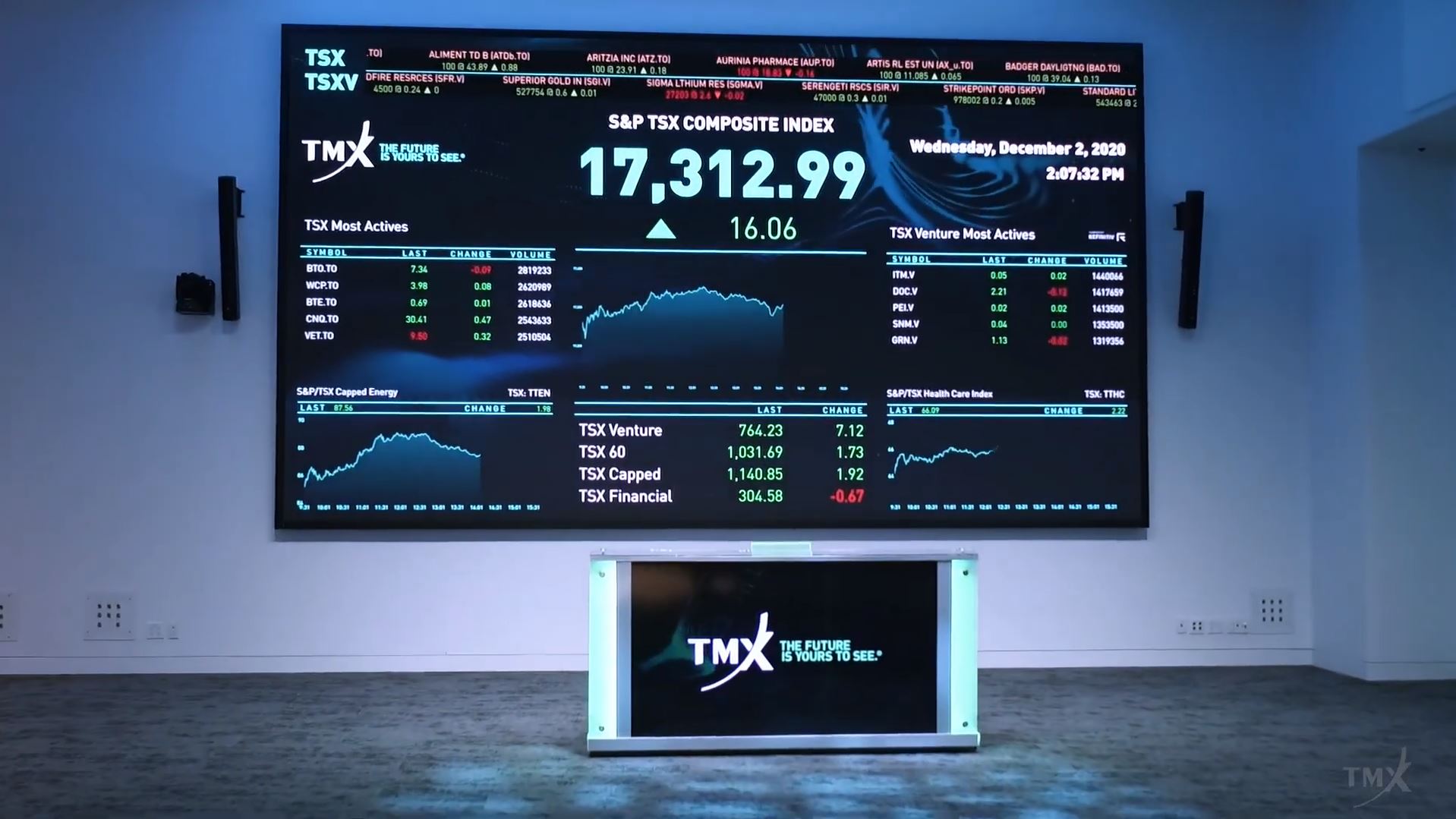 Meeting Space for Collaboration
Five additional event spaces available in the TMX Market Centre can be configured with modern air-wall enclosures to suit various event requirements.
The two large conference rooms are equipped with Christie DLP front projectors and DNP Supernova Infinity screens, JBL and Shure sound systems, Barco ClickShare wireless presentation systems, and Crestron control systems.
A Shot Box room provides a Sharp 70" display monitor controlled by a Crestron control system.
An adaptable medium-sized boardroom, which seats up to 16 individuals, is equipped with a Sharp 90" display that is controlled from a Crestron touch panel control system.
Adjacent to it are two small huddle rooms, each offering a 50" Sharp monitor tied into a Crestron Mercury all-in-one open meeting and collaboration platform that enables people to work together regardless of the location or web collaboration application.
Additionally, two control rooms, from which all the live event operations are controlled, are equipped with wireless microphones, interncom system, wall mounted speakers, audio console, PTZ camera console, and Crestron touch panel.