←

Back to Blog
New Wave Workspace: Return to the Office Safely
April 7, 2022
Is your organization ready to make the transformational leap into a Hybrid Workplace environment? Great news! With New Wave Workspace, your hybrid workforce will return to a new Digital Office that's designed to elevate the employee experience.

What New Wave Workspace Can Do For You.

New Wave Workspace helps organizations transform into a Hybrid Workplace digital office.
Their Flexible Workspace Platform offers:
Desk Booking

Room Booking

Parking Management

Smart Locker Booking

Social Distancing

Digital Checklist

Services Catalogue

3D Floor Plans

Workspace Occupancy

Analytics

And more coming soon!
A Brief Explanation of Hybrid Workplaces.
A hybrid work model is one where your employees spend part of their time working in person at the company office and part of their time working remotely from home.
The Hybrid Workplace Model Can Come in Two Forms
Employees and their managers determine an agreeable schedule for being in the office.

Some employees may work in-office only as frequently as they want if their job requires them to be physically present.
In addition to supporting the adoption of a hybrid workplace, New Wave Workplace can:
Save costs on real estate.

Ensure workers return to the office safely.

Assist human resources in gathering information.

Turn the company into an environmentally responsible company.
How Adopting a Hybrid Workplace Can Help with Cost Savings
New Wave Workspace aims to address the issue of real estate being the second greatest expense for businesses, with wages and benefits being the number 1 expense.
As buildings are priced based on square footage, by adopting a hybrid workspace you may be able to downsize your space and have employees come in on their scheduled days.
If you are considering migrating to a hybrid workspace, Applied offers a calculator that we can use to calculate your savings. Contact us to request a calculator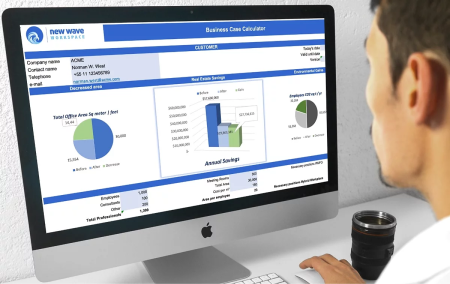 How Adopting a Hybrid Workplace Can Help with Returning to the Office Safely.
New Wave Workspace has come up with great features to ensure your return to work is as safe as possible.
With the Vaccination Tracker built into the software, you are able to collect employees' vaccination logs.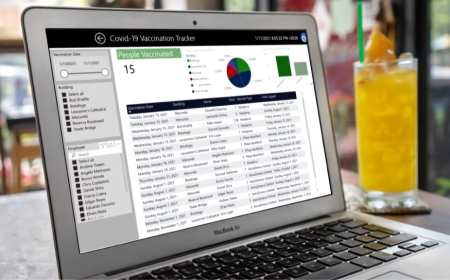 Covid-19 Self-Assessment Form and Self Report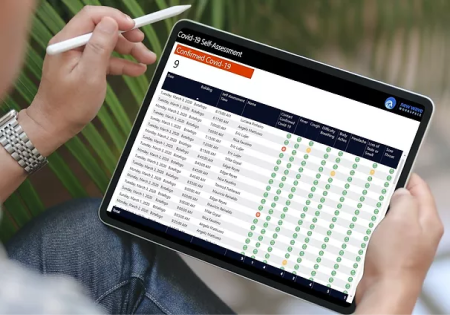 In case of contamination, know where employees worked from on a particular date, time and which office location.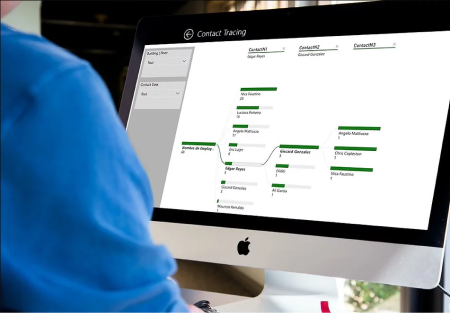 Book a Room, Desk, or Conference room based has been cleaned.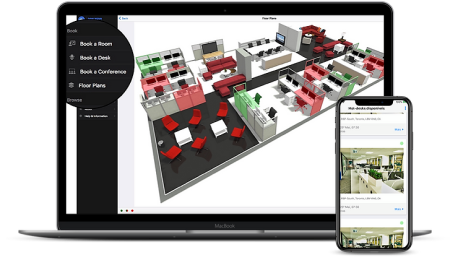 Find colleagues in your building by using People Finder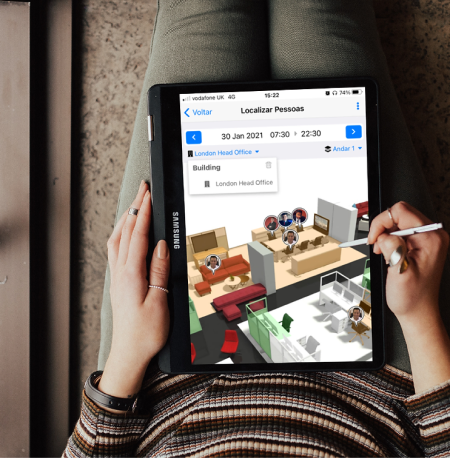 Give your staff a service request list to update the system when a desk, room or conference room needs cleaning.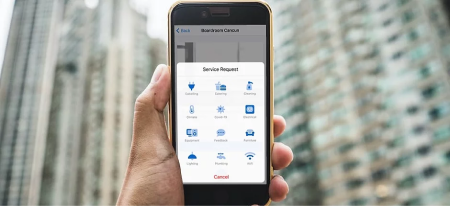 Add parking management. Your team can view a 3D mental map of your parking lot before you leave your house to see what spots are available.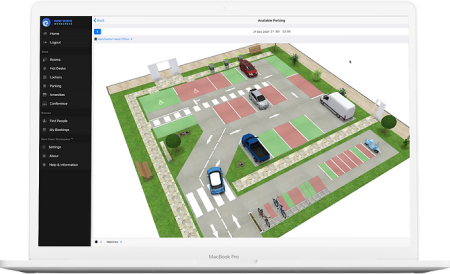 A Smart Locker booking system for your existing lockers.
With New Wave Workspace You have all the tools and more to return to work safely.
New Wave Workspace was founded in the United Kingdom in 2016 and has gained a global reach and local presence as a result of its global partners. We at Applied Electronics are among them.
The New Wave Workspace Platform Provides Benefits for All Departments
Organizations can manage their fixed desk policies, flexible working policies, and other services with New Wave Workspace's cloud-based platform.

Human Resources
Enhance Employee Well-Being by:
Desk cleaning

Contact tracing

Social Distancing.
Covid-19
Ability to collect people's vaccination logs and use it as workplace policies. Create collaboration teams and employee bubbles based on vaccination data.
Facility managers
Start Building occupancy:
Bill-back enablement

Integration FM systems

Occupancy by department
Corporate Real Estate
Start saving:
Cost avoidance

Energy optimization

Real-time data insights
To look at their website please visit: https://www.newwaveworkspace.com/
New Wave Workspace published a white paper outlining some of their research. Download below.
Demo Video for the Mobile App
Applied Electronics Has Been Selected as a National Canadian Reseller for New Wave Workspace
"Applied Electronics was chosen as our Canadian national reseller due to their reputation for high quality service and national reach, which are of strong importance to local customers," says New Wave Workspace Director Nica Faustino.

"Additionally, Applied Electronics brings significant value as GPA's Canadian global deployment team. This benefit extends to our global customers, who now have reliable local expertise and support in Canada to execute global technology deployment programs with success and consistency."

Nica Faustino, New Wave Workspace Director Nica Faustino

At Applied we understand returning back to work can be a daunting task. However, with careful planning and some new technology, you can make the process easier for both employees and management.

Adopting a hybrid workplace where people can work from home or in the office as needed will help reduce stress levels and ensure that everyone is coming back to a safe environment.

If you are interested in learning more about New Wave Workspace software can help your business manage returning employees safely, please connect with a service expert.

Subscribe to receive Applied Electronics' latest news and updates!